When you hear the words financial management, cash flow strategies, or balancing your checkbook, which of the following do you do?
Roll your eyes and think to yourself, "BORING!"
Zone out and think of something else.
Say, "I'm not good with numbers."
Get excited about dealing with the numbers.
If you are like most entrepreneurs and practitioners, getting excited about the numbers is probably not one of your choices.
Believe it or not, despite the fact that doing business is about making money, entrepreneurs and practitioners often have little interest in learning the intricacies of managing money.
Yet the businesses that succeed financially are those with leaders who are willing to pay attention to their numbers.
A new way of looking at your finances Continue reading
A few weeks ago, a friend gave a talk at The Celebration, my spiritual community, and she talked about changing your story in order to move forward. I've heard this before and have even suggested it to people, but this time it really hit home, and I asked myself, "What does one have to do in order to accomplish this?"
I immediately thought about the book I have been writing for the last two years about my journey to physical, emotional, and financial health. This story has been difficult for me to write because, along the way, I passed through many interesting but uncomfortable dramas. I realized that the time had come to finish the story.
For the next week, I worked on the book with the goal of finishing it by my December 30 birthday. The toughest part was recounting the story of when I had to close the business that I loved so much, Joan's Crystals, and declare bankruptcy (in 1989). As I wrote, I was filled with emotion, but knew I was finally reaching the point where I could let go of the painful memory. Continue reading →
Years ago, because I had totally exhausted my adrenal glands and was forced to rest in order to heal, I knew I had to stop rushing. Being somewhat of a Type A personality, this required a major shift in thinking and behavior, although with exhausted adrenal glands, I wasn't moving very far very fast.
That was a long time ago and now, looking back, I can see the value of moving at a slower, steady pace without the frantic pushing that comes with behavior stimulated by fear of not having or doing enough. In the last few weeks, once again, I was forced to slow down because of the concussion I sustained. It's amazing how much work I thought I had to do that could be ignored or delayed without consequence.
The advantages of slowing down are many including extending your lifespan, enhancing your intutition, greater appreciation of life, peace of mind, saving time and energy, and much more. Wouldn't you rather be rich and healthy than rich and exhausted?
Here are some steps you can take in order to slow down: Continue reading →
I'm doing a series of videos on YouTube and will post them here. View my YouTube Channel. (It will open in a new tab/window.)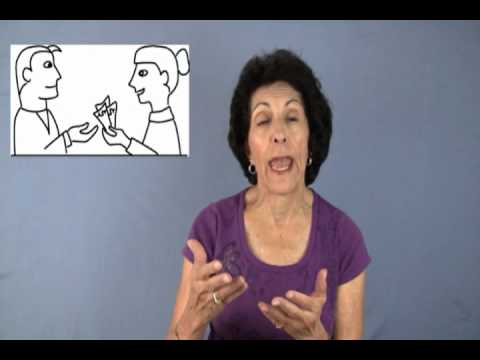 You have probably heard about how important mindset is when it comes to creating abundance and prosperity. There is no doubt about the fact that your thoughts, beliefs, and emotions (TBEs) affect what you attract into your life.
But there is more…
When people talk about abundance and prosperity, they are usually referring to finances as well as other aspects of life. Often the focus is on finances, and many students of consciousness who are seeking a healthier income endlessly attempt to improve their ability to "manifest" cash flow by altering their TBEs.
Unfortunately, many prosperity seekers windup disappointed because no matter how much they try, they stay stuck in a just-enough or less-than-enough financial position.
 An Important Step Continue reading →
Are you depriving the world of the benefit of your knowledge?
Is your insecurity about your personal value keeping you from sharing your talent with others?
Do you tend to compare yourself to others – and usually see yourself as worth less?
One of the main reasons that small business owners or practitioners avoid marketing tasks is their fear that what they have to offer does not have value in the marketplace. Fear of rejection or abandonment often comes into play – especially if those were emotions learned in childhood.
The fact is that there is no one else who can present knowledge, create art, or perform tasks exactly as you do, and when you see your own unique value in the marketplace, others will see it too.
The paradox is that when other people offer something similar to you, it's easier for potential clients to see the value in what you have to offer. For years, I was one of the few people talking about the connection between money and emotions, and a lot of my work involved teaching about this connection. Now many others are entering the field.  Continue reading →
1. Be clear about what you want and need. Remember this favourite saying of mine: If one of us has to be uncomfortable, it doesn't have to be me.
2. When you are having financial difficulties, instead of thinking about who you can borrow money from, ask yourself, "How can I generate the money that I need."
3. Clean out the old to make way for the new. Get rid of clutter and give away things you haven't used in a long time and probably won't use again.
4. If you aren't keeping track of your spending and earning, set up a system for doing this. If you have a smart phone, check out the available money management apps. Continue reading →
Somewhere along the line, marketers discovered that fear sells. As a result, our ever-present media is constantly reminding us to be afraid. Advertisements and news stories thrive on stoking up our fear.
Politicians constantly warn us to be afraid of the "other." Watch the upcoming political ads (for as long as you can stand them) and notice how fear is often the main theme.
Since our emotions are the creative force behind our life stories, our communal fear contributes to the development of situations such as the financial meltdown, the political divide, terrorism, and our willingness to go to war and kill other people as a solution to our problems.
Feelings of powerlessness that are exacerbated by fear keep people believing that they are victims of life's circumstances and there's nothing they can do to fight the forces of power keeping them in servitude.
To which I say, hogwash! Continue reading →
Recently, I was working with a client, Mike, who was anxious to move his life forward. I could feel the frustration welling up inside of him as he described his confusion about what actions he might take.
Mike knew that he wanted to make significant life changes, and was taking steps to move in a new direction. But at every turn he seemed to run into obstacles over which he apparently had no control, including a series of health challenges.
This certainly wasn't the first time that I heard a story like Mike's. He wasn't the first client who was anxious to move forward yet felt unable to do so because of external circumstances.
Can you relate to Mike's frustration? Continue reading →
Years ago, I had a client who had a net worth of $5 million. He wanted coaching so that he could build his net worth to $10 million because he believed that with $10 million he would be happy and satisfied.
I explained to him that if he wasn't happy and satisfied with $5 million, chances were that no matter how much money he had he would feel exactly as he did at that moment. I suggested we work on helping him develop a satisfaction habit. That wasn't what he wanted to hear. He just wanted $10 million.
In contrast, a friend of mine just returned from Tibet. He described the intense poverty of the people he saw who were happy and generally satisfied with their lives despite lacking what you and I would consider essentials. Continue reading →