Do you remember the fuss about the movie and book The Secret and the Law of Attraction? The basic theory presented was that if you get your mind in the right place, everything you need will just show up. I was amazed at how many people I met were absolutely sure they were going to win the lottery.
Long before The Secret came out, I did endless affirmations, created and hung a treasure map where I could see it every day, and imagined I was acting as if I was wealthy.
I was also training myself to stop worrying, criticizing myself, and complaining, and I was cultivating an attitude of gratitude.
Did money come flying in the window? Did I suddenly have a lot of customers? Continue reading →
A researcher at a Netherlands university conducted a study to see if women who want to lose weight are more motivated if they see a picture of a skinny model. The volunteers were given diaries to note what they ate and when. Half the volunteers got a diary with a skinny model on the cover and every page. The other half received a diary with a logo.
The results: The women with the diary with the skinny-model picture actually were not able to lose weight or gained weight, while those with the logo diaries lost weight.
The conclusion: The researchers said that "repeated exposure to models with unrealistic body sizes changes the dieter's belief about the attainability of a thinner self." This demotivates the dieters and they tend to move away from rather than towards their goal.
How does this relate to your finances? Continue reading →
Do you have someone you can talk to about your finances in a rational way? Or do you just think, worry, and fret about how much you have or don't have?
Perhaps you're unhappy about your financial behaviors — like overspending, avoiding saving, or being generally vague — but you don't talk about these topics. .
Not talking about money can cost you big bucks.
Why People Don't Talk About Money
Most people avoid talking about the specifics of their finances. They might complain about their situation or the general economy without ever discussing their own numbers – how much they have, how much they need, etc. Continue reading →
I'm doing a series of videos on YouTube and will post them here. View my YouTube Channel. (It will open in a new tab/window.)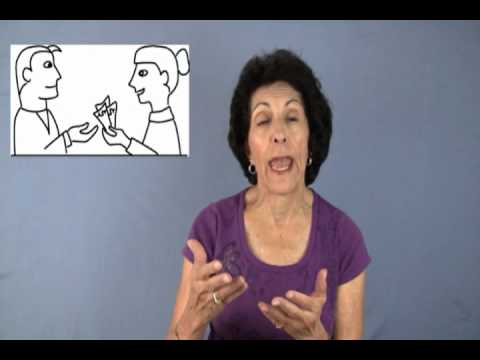 You have probably heard about how important mindset is when it comes to creating abundance and prosperity. There is no doubt about the fact that your thoughts, beliefs, and emotions (TBEs) affect what you attract into your life.
But there is more…
When people talk about abundance and prosperity, they are usually referring to finances as well as other aspects of life. Often the focus is on finances, and many students of consciousness who are seeking a healthier income endlessly attempt to improve their ability to "manifest" cash flow by altering their TBEs.
Unfortunately, many prosperity seekers windup disappointed because no matter how much they try, they stay stuck in a just-enough or less-than-enough financial position.
 An Important Step Continue reading →
Are you depriving the world of the benefit of your knowledge?
Is your insecurity about your personal value keeping you from sharing your talent with others?
Do you tend to compare yourself to others – and usually see yourself as worth less?
One of the main reasons that small business owners or practitioners avoid marketing tasks is their fear that what they have to offer does not have value in the marketplace. Fear of rejection or abandonment often comes into play – especially if those were emotions learned in childhood.
The fact is that there is no one else who can present knowledge, create art, or perform tasks exactly as you do, and when you see your own unique value in the marketplace, others will see it too.
The paradox is that when other people offer something similar to you, it's easier for potential clients to see the value in what you have to offer. For years, I was one of the few people talking about the connection between money and emotions, and a lot of my work involved teaching about this connection. Now many others are entering the field.  Continue reading →
1. Be clear about what you want and need. Remember this favourite saying of mine: If one of us has to be uncomfortable, it doesn't have to be me.
2. When you are having financial difficulties, instead of thinking about who you can borrow money from, ask yourself, "How can I generate the money that I need."
3. Clean out the old to make way for the new. Get rid of clutter and give away things you haven't used in a long time and probably won't use again.
4. If you aren't keeping track of your spending and earning, set up a system for doing this. If you have a smart phone, check out the available money management apps. Continue reading →
Somewhere along the line, marketers discovered that fear sells. As a result, our ever-present media is constantly reminding us to be afraid. Advertisements and news stories thrive on stoking up our fear.
Politicians constantly warn us to be afraid of the "other." Watch the upcoming political ads (for as long as you can stand them) and notice how fear is often the main theme.
Since our emotions are the creative force behind our life stories, our communal fear contributes to the development of situations such as the financial meltdown, the political divide, terrorism, and our willingness to go to war and kill other people as a solution to our problems.
Feelings of powerlessness that are exacerbated by fear keep people believing that they are victims of life's circumstances and there's nothing they can do to fight the forces of power keeping them in servitude.
To which I say, hogwash! Continue reading →
According to the survey that many of you participated in, a majority of subscribers to Prosperity Tips are entrepreneurs or have a professional practice. And, no surprise, a large majority wants to earn more.
No matter what the economy looks like, reaching a new income goal is possible – IF you are willing to step outside of your comfort zone and change your behaviors. Doing what you've been doing will only get you what you've been getting.
A Perfect Model for Success
On Sunday night, I watched Extreme Makeover Weight-Loss Edition. This was the second one I watched, and they both had similar themes. A grossly overweight person is selected for a one-year program during which they are expected to lose hundreds of pounds.
Continue reading →
Recently, I was working with a client, Mike, who was anxious to move his life forward. I could feel the frustration welling up inside of him as he described his confusion about what actions he might take.
Mike knew that he wanted to make significant life changes, and was taking steps to move in a new direction. But at every turn he seemed to run into obstacles over which he apparently had no control, including a series of health challenges.
This certainly wasn't the first time that I heard a story like Mike's. He wasn't the first client who was anxious to move forward yet felt unable to do so because of external circumstances.
Can you relate to Mike's frustration? Continue reading →